Wood Colours
It is impossible to know exactly what a wood finish and colour look like in the flesh without seeing it; this is why we offer a wood colour sample service. However, to give our customers some idea of the relationship between the colours and their densities, we have done our best to colour correct images of the woods and placed them next to each other.
Please use this guide to order the colour samples that best suit your requirements.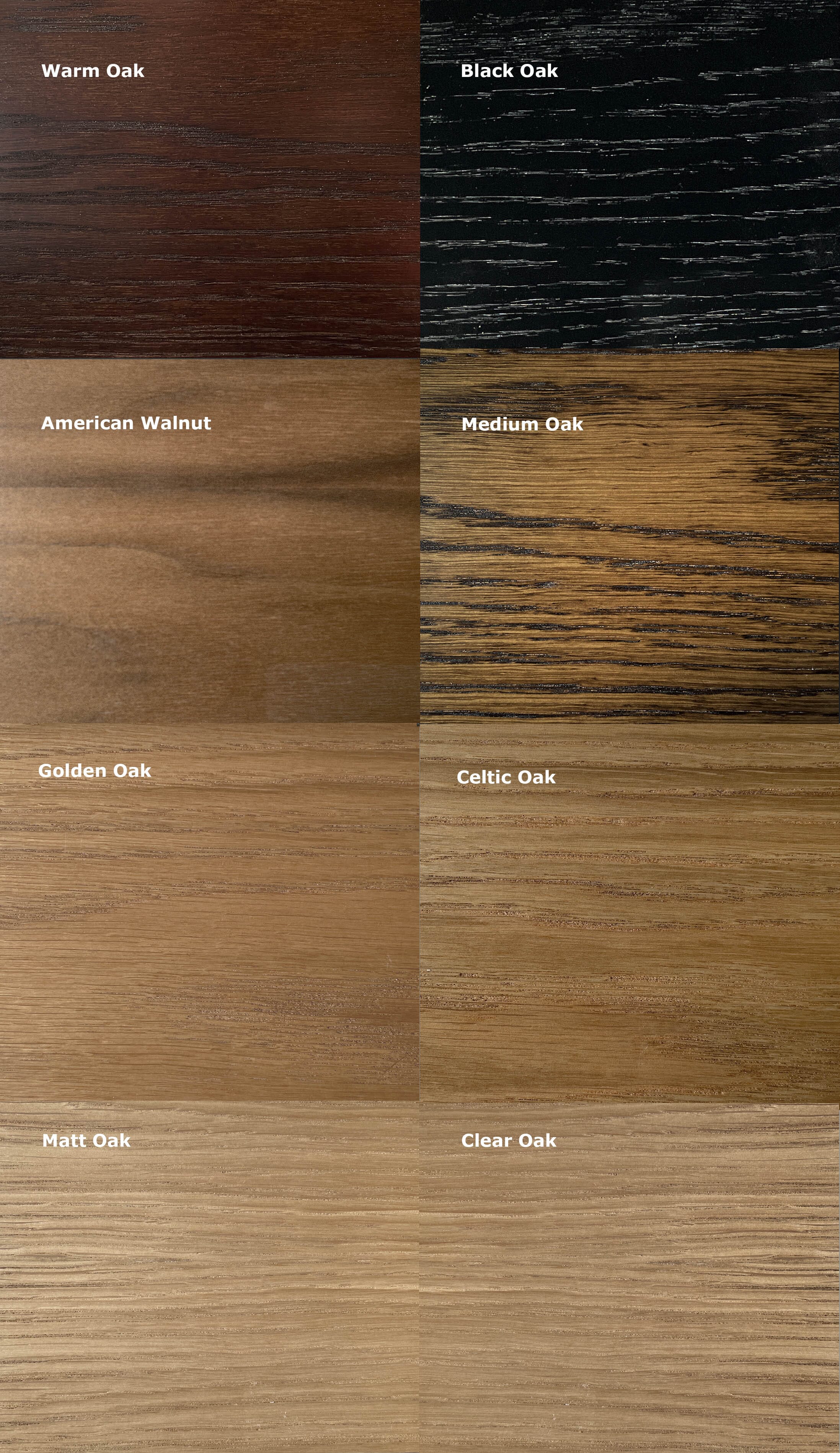 View our other colour boards
All images on our website are copyrighted.